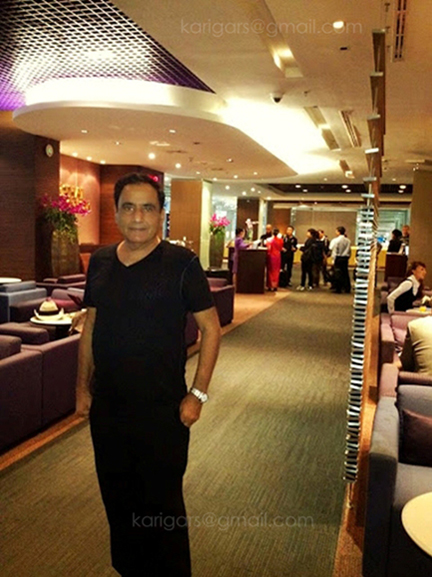 Founder, CEO the karigars
About Us
New Delhi India
Rajiv Mehta developed a team of dedicated professionals and started an interior design firm under the name of the karigars ( karigars in the Hindi language means an artisan or a skilled worker ). Inspired by the skills and creativity of the various craftsmen around the world, an interior expression was launched with the sole intention of putting space to better use and to enhance the quality of living by enhancing the beauty and utility.
Interior design was a fairly unexplored and unknown art in 1976. It was not
a necessity, rather it was only a luxury meant for the elite and the rich. 1976 was too early a launch in India but the team at the karigars realized the importance of this art and were totally dedicated to make its usage popular amongst the varied class of people.
As the years went by more and more realization dawned upon people and agencies and companies and interior design grew in popularity and the karigars started to grow and spread the passion of their work to a varied society and also was a source of inspiration for the young and arty to take on to this profession.
Many of the now popular designers brushed shoulders at the karigars and here in over the years a strong family of professionals developed.
To complement the efforts of our design team we have experienced and competent consultants covering various fields like lighting, acoustics, air conditioning, computers, networking, security systems, plumbing, landscaping, generators, UPS, back up power along with a bank of contractors with comprehensive management skills. We take on any interior job as a new
challenge and specialize in low cost, elegant, functional concepts and work on them with lightning speed, the most essential factor of any interior job.
The clients trust us by unfolding their vision to us, and we bestow the trust reposed in us by converting their dreams into reality.
Besides creating relationships we build faith, mutual trust and respect with not only our clients but also the design and building community.